We are the Visually Impaired Persons of Suffolk VIPS
As a blind person I know how difficult it can be to get from one place to another don't sit at home and vegetate we can help you become a more independent and productive person we have many members that are aware of your problems we have all been there and know how to cope with every day problems.

VIPS would like to thank everyone who helped and attended our 3rd Annual Dinner in the Dark Benefit to raise money for VIPS College Scholarships and help sponsor a guide dog. The benefit was held on October 14 from 1–5 p.m. at:
Brentwood Country Club
100 Pennsylvania Ave.,
Brentwood, NY
Donations where $50
A portion of the proceeds goes to breast cancer research.
There wasdinner and dancing, raffles and 50-50's!!!
For more information and tickets call:
Donald Gomez 631-468-8153
Michael A. Jordan 631-334-9725
vips1838@gmail.com
To make a donation:
Click the donate button above under the search button.
Or send checks to:
VIPS Inc.
1838 Julia Goldbach Ave.,
Ronkonkoma, NY 11779
​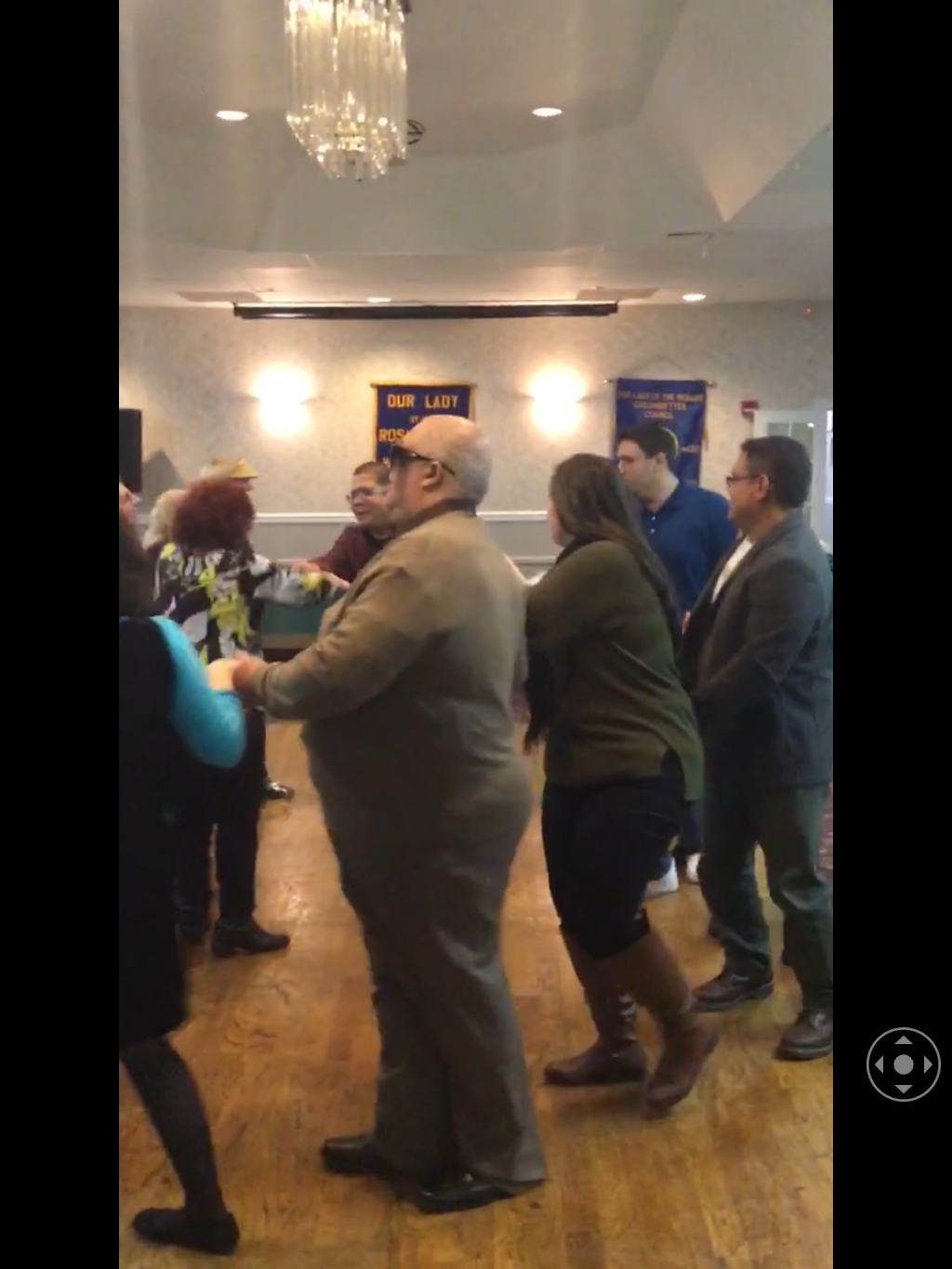 VIPS st. Patrick's Day Dance
Fun was had by all as we danced the night away at the Knights of Columbus Hall in Brentwood NY on March 17. The event was sponsored by visually Impaired Persons of Suffolk for the blind and Visually impaired. DJ Rob Spohn the tunes and everyone danced having a great time. Dinner was quite scrumptious with several different entrées, soup and a lovely cake and coffee for dessert.
Chairman Donald Gomez and President Michael Jordan honored Joel Del Gado from SILO and Devin Fernandez from Third Eye Insight for their work with the blind and visually impaired . They also announced that VIPS would be making a generous donation to both organizations.